About Us
Attorney Karen L. Stern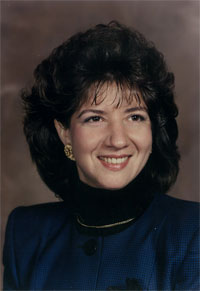 Attorney Karen L. Stern's law practice includes all manner of personal injury, wrongful death, medical malpractice and other forms of negligence. She handles employment, discrimination, fraud, consumer protection, breach of contract, stockholder derivative suits, and unfair and deceptive business and/or insurance practices. As a seasoned attorney she fights for the rights of victims of negligence, for the rights of consumers and for the rights of employees. Practicing law and winning cases for over twenty six years, her vast experience inside and outside the courtroom is an invaluable asset. Due to her success, many cases are referred to her by other attorneys as well as current and former clients.
Attorney Stern has won and collected millions of dollars for her clients. $4 Million in a medical malpractice case. $5.3 Million in a fraud case. $1.375 Million in a wrongful death motor vehicle accident case. $2.2 Million jury verdict with interest in a medical malpractice case. $750,000 in two separate wrongful death/medical malpractice cases. $1,250,000 Million for a person struck as a pedestrian. $400,000 lump sum settlement in a workers compensation case. $225,000 in a sexual harassment discrimination case. These are just some examples of her success.
Attorney Stern obtained her B.A degree in Government from Wheaton College in Massachusetts, her Masters in Public Administration from Suffolk University and her Juris Doctor from Boston University School of Law. She is actively involved in many professional, civic and community groups.
Karen L. Stern was chosen as a 2015 Lawyer of the Year by Massachusetts Lawyers Weekly. She is one of ten Massachusetts lawyers to receive this honor for her professional accomplishments. Attorney Stern was chosen for her victory in bringing about a significant change in an area of personal injury law. She was honored in 2016 at "Leaders in the Law" event presented by Massachusetts Lawyers Weekly.
Attorney William E. Bernstein (1930-2016)
Over 30 Years Experience Handling:
Medical Malpractice
Wrongful Death
Personal Injury
Motor Vehicle Accidents
Construction Site Accidents
Snow and Ice Accidents
Trip and Fall Accidents
Laser Injuries
Liquor Liability and Dram Shop
Landlord /Tenant Disputes
Wrongful Termination (Discrimination)
Failure of Employer to Pay Wages Due
Contract Disputes
Fraud and Misrepresentation